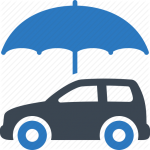 Read more on Connecticut Car Insurance. Even as one of the smallest States in America, Connecticut has much to offer in terms of culture and amenities. You will however note that you will need to comply with the State laws of Connecticut when it comes to auto insurance as well as the Connecticut driver licence laws. The minimum insurance requirements for Connecticut has been added below however you should always check with the DMV in Connecticut for any changes.
Connecticut Car Insurance
The minimum insurance required by the Connecticut laws is that you should be covered for bodily injury for a minimum of $20,000 per person and $40,000 per incident. There is also a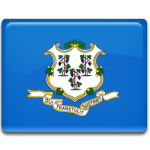 minimum property liability of at least $10,000 per accident. These are only the minimum and it is always best to take topup insurance in the event that there are bigger issues to the accident. There also has to be insurance coverage for uninsured person with a minimum coverage of $20,000 per person and $20,000 per accident.
Always take advice from an insurance agent in Connecticut. This about what would be required to meet the state laws and also what would be best to get coverage for. It is usually best to be over-insured than to be under-insured with the minimum requirements. Bridgeport, New Haven, Hartford as well as Stamford and Waterbury. These being the largest cities have a number of qualified insurance agents which you can contact for more information.
Connecticut Auto Insurance Required Coverage
Below you will see the minimum requirements for the Connecticut auto insurance laws. Its a break down of what has already been stated above. Again, always seek proper advice from a qualified insurance agent in the State of Connecticut.
Bodily Injury Liability: $20,000 per person and $40,000 per accident
Property Damage Liability: $10,000 per accident
Uninsured/Underinsured Motorist: $20,000 per person and $40,000 per accident
Always looks for additional savings on your insurance. This by looking for a package deal where your auto insurance is taken with your household insurance. Additionally look at discounts on your insurance such as  over 50 insurance discounts. This as well as educational discounts as well as military discounts. Should you wish to cancel Geico insurance then you can also search this website for more information. Additionally also see the Hartford Auto Insurance and the New London Auto Insurance.
Connecticut Driver Laws
In Connecticut you have to be 16 to 17 years of age to get a learners licence. While you practice you are not allowed to have any passengers with you in the car except for the following people:
your parents or legal guardians;
a licensed driving instructor;
another person giving driving instructions who is 20 years or older and has had a valid driver's license for four consecutive years.
Unlike other states Connecticut does not allow you before your 18th birthday. Then he or she may not drive between 11:00 pm and 5:00 am except for work, school, religious activities, or for a medical reason. Before you can apply for a licence you will need to complete 40 hours of behind-the-wheel training. Additionally completed an eight-hour driving safety course before application. Note that parents or legal guardians will also need to attend a 2 hour class on driving laws.
Likewise see the Geico Agents in Connecticut as well as the Connecticut Public Liability Insurance.