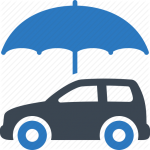 If you are living in Alaska or visiting then you will need to know a few things about the Alaskan driver laws as well as Alaskan car insurance and what is required from the State to be valid and legal on the road. Much like Auto insurance in Alabama, the rules are a bit different for Alaska. See drivers laws in US States for more information.
Alaska Auto Insurance Laws
Car insurance is a must in Alaska. The State requires you to be able to show financial responsibility. The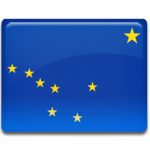 easiest way would simply to buy car insurance as proof of this. Note that in Alaska you will need to carry your AK car insurance card with you at all times.
If you live in an area of Alaska that does not require insurance then it is always best to check with the Alaska Division of Motor Vehicles to see if and what other requirements there are. Normally drivers who have received a ticket for a violation of six points or greater in the last five years will still require insurance even in these areas of Alaska.
Alaska Auto Insurance Required Coverage
The following will be the minimum requirements for auto insurance in Alaska. Speak to an insurance agent and see if you can obtain auto insurance discounts as these are normally possible. Search this website for more details on loyalty discounts, auto club discounts and combination insurance deals.
Bodily Injury Liability: $50,000 per person and $100,000 per accident
Property Damage Liability: $25,000
Uninsured/Underinsured Motorist Bodily Injury: $50,000 per person and $100,000 per accident*
Underinsured Motorist Property Damage: $25,000*
Speak to an insurance agent in Alaska for more details. They will be able to assist you with further information and be able to give you the best advice. Note that this website is only a guide to the laws and they do change from time to time.
Alaska Driver Laws
The driver laws in Alaska are much the same as others except that you can apply for an instruction permit at the age of 14 years of age. You must hold this for six months and complete 40 hours of supervised driving including 10 hours of driving in adverse weather. See also the Alaska DMV on here as well as the Alaska Public Liability Insurance.
Only when you turn 18 you will have to hold a provisional license which prohibits you from driving with passengers under the age of 21 and you may also not driver between the hours of 1:00AM and 5:00 AM. The exception is that you can driver during these hours with a person older than 21 years of age. These restriction are lifted at the age of 18.