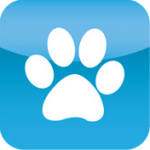 Exotic pet insurance is not very common and you would have to look at Nationwide Insurance for this type of insurance coverage. Nationwide is the only insurance company that I know of who offers proper exotic pet insurance coverage. See what they cover.
This type of insurance is very difficult to obtain from insurance companies. The exotic pet insurance covers accidents as well as illnesses (common issue) as well as examinations, lab fees as well as the prescriptions, X-rays, hospitalization and other services.
The following exotic animals are covered:
Amphibians
Chameleons
Chinchillas
Ferrets
Geckos
Gerbils
Goats
Guinea pigs
Hamsters
Hedgehogs
Iguanas
Lizards
Mice
Opossums
Potbellied pigs
Rats
Rabbits
Snakes
Sugar gliders
Tortoises
Turtles
You can call them toll-free and ask them what is covered and ask for a more detailed list of what is covered and what it would cost to insure your exotic pets.