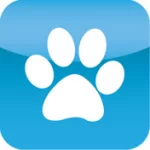 Taking out Pet Insurance. Pet insurance in the United States has grown significantly in popularity, emerging as a new trend in employee benefits. Transitioning into this topic, it's noteworthy that many companies now include pet insurance as part of their employment packages. This shift is evident in the substantial increase in the number of pet insurance policies in the US, which rose from 680,000 policies covered in 2008 to 1.4 million in 2014.
Taking out Pet Insurance
However, it's essential to recognize that despite this growth, pet insurance still covers less than 1% of the total number of animals in the United States.
The importance of pet insurance becomes apparent when you've had to deal with unexpected veterinary expenses, like emergencies that occur in the middle of the night or accidents involving your beloved dog or cat. For instance, surgical repair of a torn ACL (a knee ligament injury) can entail an average cost of $3,300. Similarly, the cost of cancer treatments averages around $5,000. These steep medical fees underscore the value of having pet insurance coverage.
Companies offering pet insurance vary in their coverage options. For instance, Geico Insurance extends coverage to dogs and cats, while Veterinary Pet Insurance or Nationwide provides coverage for a broader range of animals, including birds, rabbits, snakes, turtles, and more. The extent of coverage, however, depends on several factors. Notably, purebred pets typically incur higher insurance premiums due to their susceptibility to hereditary conditions. Age is another critical factor influencing the cost of pet insurance, and you can easily compare pet insurance options based on age through various online resources. Many companies now also offer pet insurance as part of your employment package.
Accident Only Coverage
It's crucial to mention that many pet insurance companies offer accident-only coverage. This which can be a more cost-effective option for some pet owners. In 2014, the annual cost of accident and illness coverage averaged $473 for dogs and $285 for cats. Conversely, accident-only policies are more budget-friendly, with premiums averaging $158 for dogs and $132 for cats, respectively. Age is the same as you can compare pet insurance on this website by age.
While pet insurance might not seem like a necessity initially, its significance becomes evident when the unexpected occurs. It is prudent to plan for such unforeseen circumstances by exploring various pet insurance options. There are diverse plans tailored to specific needs, such as Pet Insurance Planning, Pet Insurance and Wellness Rewards, and Pet Insurance for Dogs, along with offerings from companies like Geico Pet Insurance. By taking these considerations into account. Likewise pet owners can ensure the well-being of their cherished animal companions while managing potential financial burdens.