This is the Stamford DMV. When it comes to motor vehicle services, the Department of Motor Vehicles (DMV) is the place to go. In Stamford, Connecticut, the DMV office is located at 137 Henry Street. It provides various services related to motor vehicle registration, driver's licenses, and more. This article will provide all the essential information you need to know about the Stamford DMV.
Stamford DMV
Notice the operating hours of the Stamford DMV office operates from Tuesday to Friday, from 7:45 am to 4:00 pm. On Saturdays, the office is open from 8:00 am to 12:30 pm. However, it's important to note that the DMV is closed on Sundays and Mondays. It's always recommended to plan your visit to the DMV accordingly. See also the Winsted DMV as well as the Connecticut DMV.
DMV Address:
The office is situated at 137 Henry Street in Stamford, Connecticut. It's easily accessible by car or public transportation. If you're driving, there's ample parking available at the DMV. If you're taking public transportation, you can use the Stamford Transit Center, which is just a short walk away from the DMV.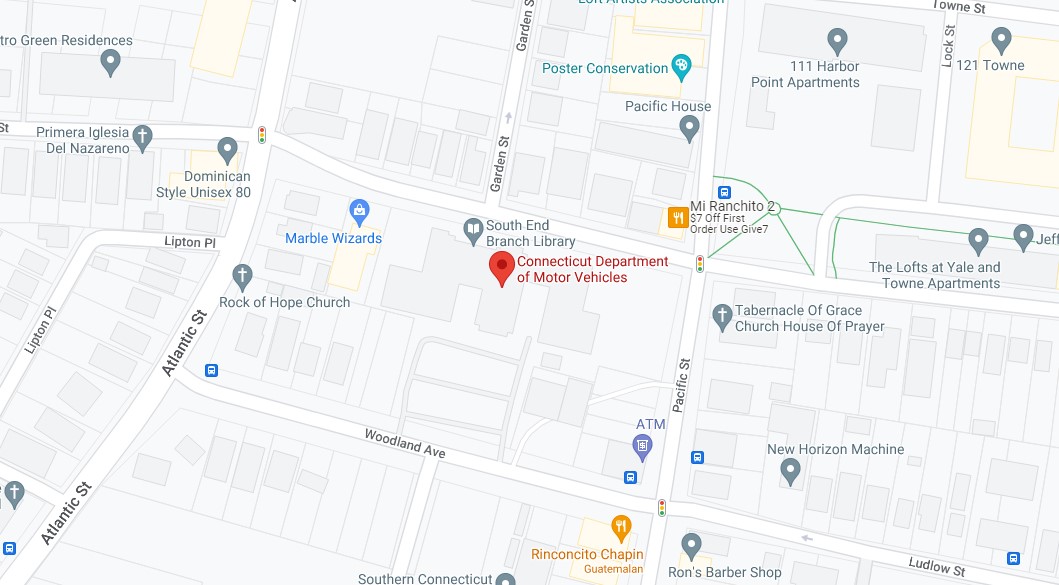 Telephone Number:
Additionally the telephone number for the Stamford DMV office is (800) 842-8222. You can use this number to make an appointment, inquire about services, or get any other information you need. If you prefer to contact the DMV via email, you can do so by visiting their website at ct.gov/dmv. On the website, you'll find a contact form that you can fill out with your query, and the DMV team will get back to you as soon as possible. Putnam DMV and Willimantic DMV as well.
Website Details:
The DMV website (ct.gov/dmv) is a comprehensive resource for all your motor vehicle needs. On the website, you can access various services, including registration renewal, driver's license renewal, and more. You can also make appointments, download forms, and check wait times. Additionally, the website provides information about the DMV's operating hours, holiday closings, and other essential information.
Services Offered:
They offer various services related to motor vehicle registration, driver's licenses, and more. Here are some of the most commonly used services offered by the DMV:
Driver's License Services: The DMV offers a range of services related to driver's licenses, including renewal, replacement, and name changes.
Vehicle Registration Services: You can register your vehicle, renew your registration, transfer ownership, and more at the Stamford DMV.
Commercial Vehicle Services: The DMV provides services for commercial vehicle operators, including permits and licenses.
Special Services: The DMV also provides various special services, such as handicapped parking permits, salvage titles, and more.
Conclusion:
Additionally the DMV is the go-to place for all your motor vehicle needs in Stamford. From driver's licenses to vehicle registration, the DMV provides various services to help you stay legal on the road. With the information provided in this article, you should be well-equipped to visit the Stamford DMV and get the services you need. Remember to plan your visit accordingly, and don't forget to bring all the necessary documentation with you. Additionally see also the Old Saybrook DMV as well as Connecticut car insurance.