The Old Saybrook DMV, located in Old Saybrook, Connecticut, is an essential state agency responsible for issuing driver's licenses. Additionally, vehicle registration, and other vital driving-related services. In this post, we will discuss everything you need to know about the Old Saybrook DMV, including their contact details, operating hours, and website information.
Old Saybrook DMV
To contact the Old Saybrook DMV, you can reach out to them using the following information:
Address: 7 Custom Drive, Old Saybrook, CT
Phone Number: (800) 842-8222 or (860) 263-5700 Fax: (860) 510-5029
Operating Hours
The Old Saybrook operates from Monday to Friday, starting from 8:00 a.m. to 4:00 p.m. On Thursdays, the DMV opens from 8:00 a.m. to 6:30 p.m., making it easier for people who have busy schedules to visit the DMV. Likewise see the Bridgeport DMV as well as the Connecticut DMV.
Website Details
The DMV in Old Saybrook website is a comprehensive online resource for individuals looking for driving-related services in the state of Connecticut. The website offers online services such as license renewal, registration renewal, and appointment scheduling. Additionally, the website provides useful information on driver training programs, driving manuals, and other driving-related resources. See also the Hamden DMV and Norwalk DMV as well.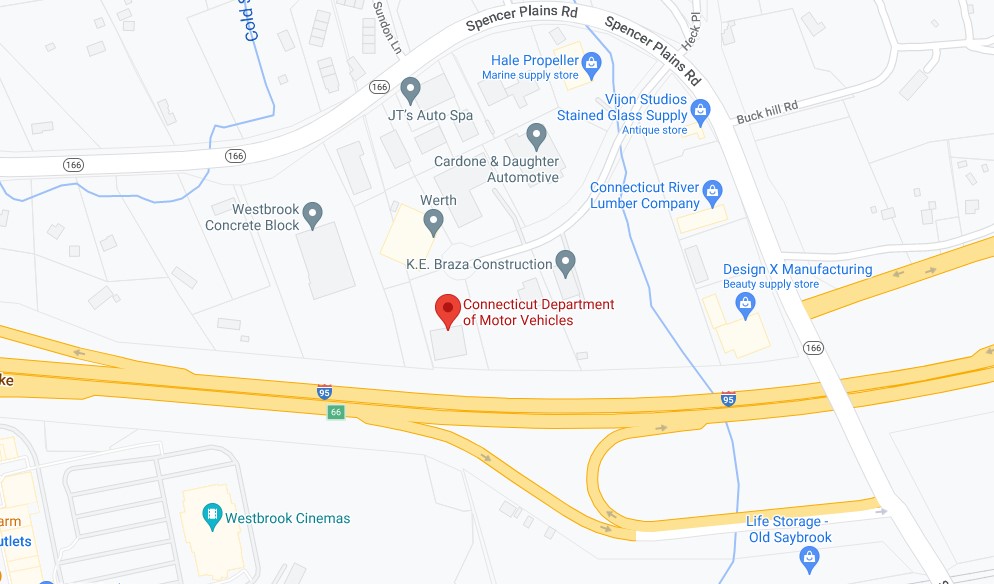 Services Offered The Old Saybrook DMV
They offer a variety of services, including:
Driver's License Services: This includes applying for a driver's license, renewing an existing license, and updating information on a driver's license.
Vehicle Registration: The DMV offers registration for cars, trucks, motorcycles, trailers, and other types of vehicles.
Vehicle Services: The DMV provides services related to vehicle titles, plates, and inspections.
Commercial Driver's License (CDL) Services: The DMV offers services related to CDL applications, renewals, and testing.
Driving Records: The DMV provides driving records for individuals who require them for employment or legal purposes.
Conclusion
In conclusion, the Old Saybrook is a crucial state agency that provides essential driving-related services to Connecticut residents. With their convenient operating hours, online services, and helpful staff, the DMV aims to make the process of obtaining and maintaining a driver's license and vehicle registration as straightforward as possible. If you need any assistance with driving-related services, do not hesitate to contact the Old Saybrook DMV using the information provided above. Likewise see the Danbury DMV on here.