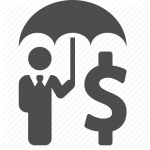 Geico missed payments? Do you have Geico missed payments? What happens if I miss a Geico payment on my insurance? The answer is simple. Geico will send out a lizard to bite you for not paying! On another note, they do send you a warning letter within 2 weeks to state that if you do not settle their arrears that they will cancel the insurance within 2 weeks.
Geico missed payments?
So ensure that if you miss a payment that you pay the arrears and the current payment within 2 weeks or your insurance gets cancelled. Call their agents today for more information as to what happens if you have an accident during this period.
Auto Insurance
Sales & Service 1-800-861-8380 (Open 24 Hours)
Telephone Pay 1-800-932-8872 (Open 24 Hours)
Homeowners Insurance
Renters Insurance
Web-Pay: Log in to you account to pay your Geico Insurance bill online with a checking account, debit card or credit card.
Phone-Pay: Call 1-800-932-8872 to make a payment using your checking account, debit card or credit card.
Mail: You can mail a check or money order to:
GEICO Insurance
Remittance Center
One GEICO Plaza
Bethesda, MD 20810-0001
Pay Geico With Billfloat:
If you sign up for a Billfloat.com account, they will pay your bill for you, giving you an extra 30 days to pay. See their website for more details about how they work.
How The Penalty Fees Work
Geico auto insurance has no late fees and no penalty for late payments.
I Can't Make A Payment
Typically, your policy is paid for one month in advance, so your insurance will not be canceled until that time has run out, at minimum. Geico offers an additional nine day grace period if you explain the situation and ask for help.
See the full listing of Geico contact numbers on this website for sales and claims for all types of insurance. Search this website for more information when it comes to insurance.