See a brief coverage of Business Owners Insurance. If own a business mainly a small business then you need to look at an overall package when it comes to your insurance needs. These package insurances are a mixture of insurance types. If you are running a small mom and pop store then this BOP insurance is great.
Business Owners Insurance
B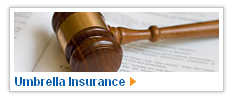 OP (Business Owner Policy) insurance packages are a mixture of auto insurance and liability insurance balanced in such a way that you and your business is covered. See the note that was made about package deals when it comes to liability insurance which I had made here. Mix and match your insurance according to your needs and allow your premiums to come down with the same amount of cover.
Insurance Coverage
Business owners insurance. Likewise also known as a Business Owners Policy (BOP). This is a type of insurance designed to provide small business owners with comprehensive coverage for their business. A BOP typically combines three types of coverage into a single policy:
Property Insurance: This coverage protects your business property, such as your building, equipment, and inventory, against damage or loss due to a covered event such as fire, theft, or vandalism.
Liability Insurance: Additionally this coverage provides protection against claims of bodily injury, property damage, or personal injury. This that result from your business operations, products or services.
Business Interruption Insurance: Likewise this coverage can provide compensation for lost income and expenses if your business is forced to temporarily shut down. This due to a covered event, such as a fire or natural disaster.
BOPs are designed to offer small businesses. This with a convenient way to obtain the insurance protection they need at an affordable price. They typically offer a broad range of coverage options that can be tailored to meet the specific needs of your business.
As with any type of insurance, it's important to carefully review the policy terms and conditions. Likewise to ensure that you have the coverage you need and understand any limitations or exclusions that may apply. It is always recommended that you consult with an experienced insurance professional. This to help you assess your business's unique needs and risks and to help you find the best coverage at a competitive price.
Speak to a qualified insurance agent for more advice with regards to your needs. When it comes to insurance and how best to get the most bang for your buck. Don't wait until it is too late. Speak to an insurance agent today!