The General Liability Insurance offered by Geico is a first step toward business insurance today. Speak to your insurance agent about what can be done for your business. This insurance protects you if someone is injured on your property and you need to settle the cost. See further for more details and examples of common problems.
General Liability Insurance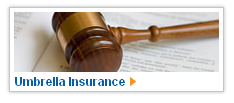 Note that we have added the telephone numbers at the bottom of the page for assistance from Geico. Call them for more assistance if you are looking at taking liability insurance. Note that many states require additional insurance meaning that there needs to also be liability insurance. The General Liability Insurance from Geico offers the following:
1. Property Damage – Damage to property that you are legally liable for;
2. Bodily Injury – Injuries to persons for which you are legally liable;
3. Medical Payments – Bodily injury that occurs during your operations;
4. Defense Costs – Suits against your company regardless of fault.
5. Personal Injury – Claims of slander / libel that is not part of your occupation.
Insurance for your business which can be held legally liable for negligence needs to have attention paid to the details as each business has its own legal problems. What a plumber might have a salon is not going to have. Speak to an insurance agent and let them walk you through the process. Geico lists business services as follows:
1. Contractors/Services
2. Restaurants
3. Salons
4. Professional Offices
Now looking as to how they have worked it you will note that a plumber would fall under number 1 while a salon would fall under 3. Nobody is going to sue a salon for a broken water pipe and nobody is going to sue a plumber for a bad rash on their head. Considering the state of the legal profession – who knows how creative those lot become. Point is – everyone has their own legal liabilities when it comes to doing business. See also the Business Owners Insurance as well as the