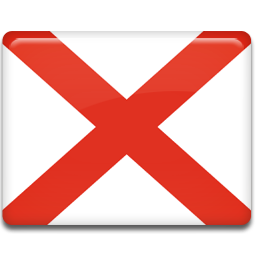 If you reside in Alabama, it's essential to familiarize yourself with the state's car insurance regulations. Understanding these rules is crucial to ensure compliance with the law. In the following sections, we will delve into the specifics of car insurance in Alabama, including recent legal developments and requirements. However, it's always advisable to consult an insurance agent in Alabama for detailed assistance and personalized guidance on your insurance needs.
Alabama Car Insurance
One noteworthy point to consider is that obtaining multiple insurance policies can often lead to discounts, making it a practical option for cost-conscious individuals.
Alabama Auto Insurance Laws
The landscape of car insurance laws in Alabama has evolved over the years. Due to the state's relatively high rate of uninsured drivers, Alabama introduced the Alabama Mandatory Liability Insurance Act (MLI). This act mandates that "no person shall operate, register, or maintain registration of a motor vehicle designed to be used on a public road or highway unless it is covered by a liability insurance policy." Violating this law can result in penalties, including fines, driver's license suspension, and potential vehicle registration suspension. Likewise see also the DMV in the following areas:
In June 2011, Alabama further tightened its auto insurance laws by introducing a provision that requires car owners who have allowed their insurance to lapse, whether accidentally or intentionally, to undergo a mandatory registration suspension of four months before their vehicle registration can be reinstated.
Enforcement of these laws was bolstered in 2013 when police and traffic officers gained the ability to instantly verify if a vehicle is properly insured. Failing to comply with these regulations can also potentially lead to an increase in your auto insurance premiums, as highlighted here.
Minimum Auto Insurance Coverage in Alabama
The minimum auto insurance coverage requirements in Alabama are as follows:
Bodily Injury Liability: $25,000 per person and $50,000 per accident.
Property Damage Liability: $25,000 per person.
Uninsured/Underinsured Motorist Bodily Injury: $25,000 per person and $50,000 per accident.
It is essential to note that these are minimum requirements, and depending on your individual circumstances, you may want to consider higher coverage limits. For detailed information and assistance, it is advisable to consult with an insurance agent.
Searching this website can provide additional information and guidance on auto insurance coverage, including strategies to potentially lower your premiums, such as home insurance or life insurance. Various methods to reduce your insurance premiums are also explored.


Alabama Driving Laws
Transitioning to Alabama's driving laws, there are specific requirements for obtaining a driver's license in the state. The process consists of three stages, with certain age and experience prerequisites:
Alabama Graduate Driver's License:
Individuals must be at least 15 years old to start the process.
Passing a written exam is a prerequisite.
A learner's permit allows driving with a parent or guardian or any licensed driver over the age of 21. This with specific restrictions, such as the necessity for the accompanying person to sit in the front seat and limitations on passengers.
See also the article on Car insurance after your license? on this website.
Alabama Restricted Driver's License:
Once an individual reaches the age of 16, they can apply for a restricted license with parental permission.
Requirements include demonstrating a minimum of 30 hours of driving practice or completion of a state-approved driver's education course.
Passing a road skills examination is necessary.
Restricted car licenses do not permit driving between midnight and 6:00 AM. This unless accompanied by a parent or a licensed driver over the age of 21 in the passenger seat.
Much like the graduate license, authorities generally prohibit passengers in the car
Driver's License:
An unrestricted or regular driver's license can be applied for at this stage.
A 17-year-old must have held a restricted license for at least six months before applying for a regular driver's license.
For individuals aged 18 and older, there is no six-month restriction, allowing immediate application for a full or unrestricted license.
Applicants who are at least 18 years old can apply immediately for a full license and must pass a road skills exam.
In conclusion, understanding and complying with Alabama's car insurance laws is essential for residents of the state. These laws have evolved over time, with strict penalties for non-compliance. Consulting an insurance agent can provide valuable guidance on navigating the complexities of auto insurance. Likewise ensuring that you have the coverage you need. Additionally, exploring various insurance options and strategies to lower premiums can help you make informed decisions regarding your insurance needs.
Lastly see also the Alabama Public Liability Insurance as well as the Geico Agents in Alabama.