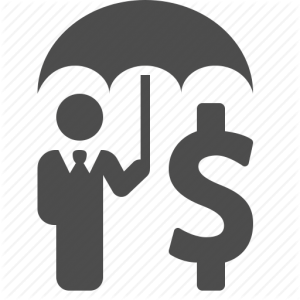 See the Geico Agents in Alabama. If you need insurance advice on travel insurance or life insurance then it is always best to speak to an insurance agent who has the knowledge of the industry and products. Below are the listed agents for Geico Insurance offices located in Alabama. You will not that you can contact them by email or telephone to inquire about car insurance of how best to deal with a missed payment or cancelling your insurance if you do not wish to do it online.
Geico Agents in Alabama
To get a quote on GEICO's website, you'll need to enter some personal information, such as your zip code, vehicle information, driving record, and coverage preferences. The website will then provide you with a quote based on this information.
Alternatively, you can call GEICO's customer service line to speak with a representative who can help you with the process of getting a quote and setting up a policy. They can also answer any questions you may have about the types of insurance policies they offer in Alabama.
| Geico Agents in Birmingham | |
| --- | --- |
| Tel: | (205) 824-4449 |
| Email: | |
| Address: | 3301 Lorna Road, Suite 2, Birmingham, AL 35216 |
| Agent: | Rhonda Evans |
You should always speak to an agent about reducing your insurance payments. This is normally done by changing certain aspects of your house for home insurance such as putting a safe in your house or by increasing your excess in the event of a problem. House content insurance is also much the same by looking at what you wish to ensure in the property and also combine your insurance policies. See the list of Geico agents in Alabama.
| Geico Agents in Dothan Alabama | |
| --- | --- |
| Tel: | (334) 671-1726 |
| Email: | |
| Address: | 4177 Montgomery Highway, Suite 4, Dothan, AL 36303 |
| Agent: | Nancy Moseley |
Commercial Insurance
Commercial insurance from Geico has many options such as commercial vehicle insurance as well as business insurance. Many businesses today look at liability insurance as being a must considering how many companies end in litigation when one of their workers make an error. Professional liability is also a must today if you are in any profession. One mistake can cost your everything you have and more.
| Geico Agents in Huntsville | |
| --- | --- |
| Tel: | (256) 837-0551 |
| Email: | |
| Address: | 7595 Highway 72 West, Madison, AL 35758 |
| Agent: | Jason Zarrilli |
Topup Insurance
You should also consider topup insurance if you already have insurance. Claims such as Bodily Injury Liability can be very costly. If you have property that you have rented out then a Owners of Rental Unit Insurance coverage would also be money well spent especially if the renters are new and unknown. Take advice from an insurance agent in Alabama.
| Geico Agents in Mobile Alabama | |
| --- | --- |
| Tel: | (251) 445-0053 |
| Email: | |
| Address: | 3766 Airport Boulevard, Suite C, Mobile, AL 36608 |
| Agent: | Ron Davis |
Home Insurance
Home insurance addons are normal. Normally these would fall under the household insurance however you can insure certain items that may be above the normal coverage. Items such as jewelry or paintings and other art work would normally get their own coverage.
| Geico Agents in Montgomery | |
| --- | --- |
| Tel: | (334) 260-0755 |
| Email: | |
| Address: | 5163 Atlanta Highway, Montgomery, AL 36109 |
| Agent: | Perry Hudson |
Always take proper insurance advice!
See also the Geico insurance agents in Connecticut as well as Geico Agents in Arizona. There is also the article on Alabama Car Insurance as well as the Alabama Public Liability Insurance.