What are your Healthcare Insurance Terms? Individual and Family Health Insurance as known as personal or private health insurance is a type of health insurance coverage that is made available to individuals and families, and is not offered to businesses or organizations. When given the choice, most people usually opt to have their insurance through their employer.
Healthcare Insurance Terms
But, if this is not an option for you, it is still important for you to obtain coverage. There are a variety of affordable an reliable individual and family health insurance options available.
The most common form of individual and family insurance is a managed-care health insurance plan which might also include dental insurance. Note that this may include HMO, PPO, and POS plans. Managed-care plans typically make use of healthcare provider networks. Healthcare providers within a network agree to perform services for managed-care plan patients. This at pre-negotiated rates and will typically submit the claim to the insurance company on your behalf. And, you'll usually have lower out-of-pocket costs with a managed care health insurance plan.
What is a PPO?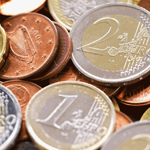 PPO (Preferred Provider Organization) plans, provide members with freedom of choice when it comes to choosing a doctor or hospital to receive medical treatment from. PPO's have a pre-approved list of providers. This with pre-arranged network discounts for members so you must an in network doctor or facility to take advantage of the full savings.
However, you may see a doctor outside of the network and still be covered. But because the doctor has no affiliation with your network you may only be provided with a partial savings.
What is a HMO?
HMO (Health Maintenance Organization) plans usually provide members with lower out of pocket expenses. But offer little flexibility in choosing which doctor and or hospitals a member can use. If you choose an HMO, you will be required to select a doctor as your primary care physician. This and a referral will be needed from this doctor before you can seek the care of a specialist. Also, HMO's have a pre-approved list of providers you must use otherwise there will be no coverage if you go out of the network. Likewise also see the articles on affordable dental health as well as auto insurance quote and occupations.